Copyright notice: you must be joking . . . don't even think about it. Remember, eight of us are lawyers!
THE NATION'S UNIQUE MUSICAL PARODY-COMEDY TROUPE — NOW IN OUR 26h SEASON!
THE MOST FUN YOU CAN HAVE WITH LAWYERS SHORT OF AN INDICTMENT!!
DON'T MISS OUR BIG CONCERT — "THIS IS THE BEST WE CAN DO?"
SATURDAY, NOVEMBER 4 — BERKLEY HIGH SCHOOL!!!!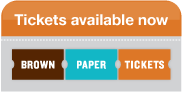 !
CLIO
CLCLICK

web design by Jay F. Hunter
site map